Why Business Owners Need to Make Mental Health A Priority
Mental health in the workplace is a growing topic across the world. While it can be considered a personal issue, it has become increasingly important for employers to recognize the value of mental wellness and create a workplace culture where employees feel supported and cared for. Many employees are hesitant to talk about their mental health concerns, but this hesitation can create serious obstacles in retaining talent. Here is a review of how to promote mental health and well-being in the workplace while still being productive.
Employee Well-Being Doesn't Stop at Physical Health
While it's important to keep your employees physically healthy, it's also crucial to maintain their mental well-being at the workplace by implementing an employee health and wellbeing policy.
You can also encourage them to talk about their mental health and provide them with resources. Improving employee mental health includes encouraging them to take time off for their personal needs. For example, if an employee is experiencing a mental health crisis, you can offer them time off or other accommodations to help them work through it.
Why do Businesses need to Prioritize more than just Physical Health?
Most people will greatly benefit from business owners introducing well-being practices at work. Improving company culture and psychological health in the workplace greatly impacts productivity. Mental health issues can lead to a host of negative consequences, including:
Poor Decision-Making
Fluctuating Work Performance
Disrupted Relationships
Inability to Focus
Lack of Motivation
Low Self-Esteem
Poor Work Performance
In the long run, learning how to improve staff welfare will impact your business's bottom line. A recent report by the Mental Health Foundation showed that 1 in 6.8 (approximately 14.7%) Americans experience mental health problems. The report further stated that women in full-time employment are twice as likely to experience mental health issues than full-time employed men. This is approximately 19.8% vs. 10.9%, respectively.
Do Mentally Healthy Employees Perform Better?
Employees with a healthy mental state are more likely to perform at their best and be more productive. They are also more likely to have a positive attitude, leading to more job satisfaction. As a result, the company will benefit from enhanced performance and productivity.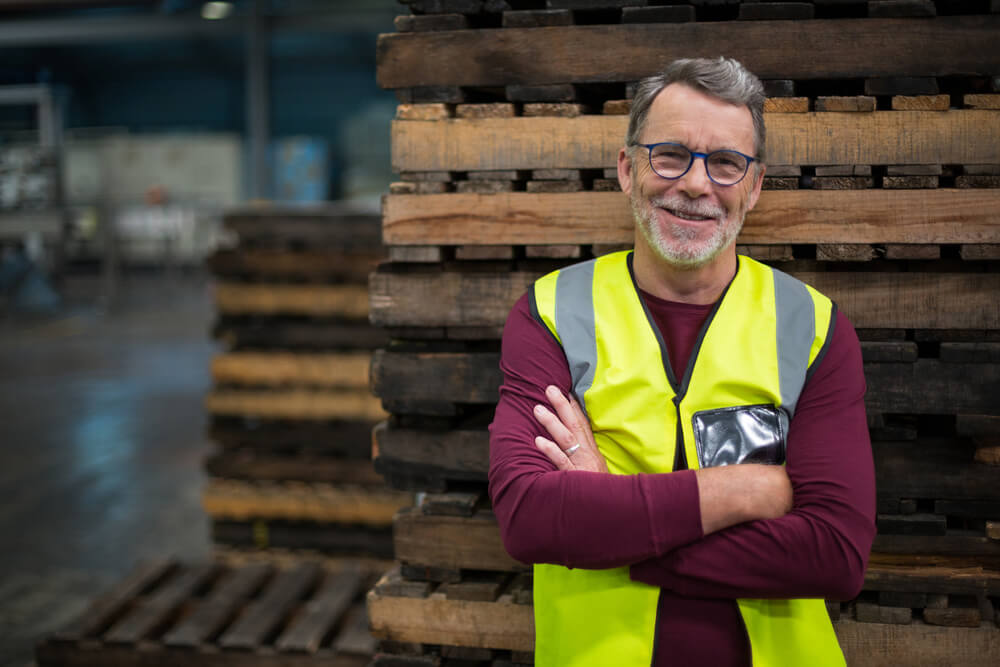 Why Should Mental Health be a Priority in the Workplace?
Health and Productivity
Mental health issues are associated with high levels of absenteeism, poor job performance, and general stress. Prioritizing mental health will enable you to have a healthy workforce.
Reduction of Absenteeism
Employees with mental health issues are more likely to be absent from work to manage their mental health. By prioritizing mental health, you can reduce the number of employees absent from work.
Overall Well-Being
In today's society, there is a lot of pressure to perform and achieve. Mental health issues are linked to poor performance and poor personal well-being. In a recent survey by Aetna International, approximately 84% of employees lamented that the importance of their mental health has increased more than it was a year ago.
Employee Retention
Mental health has a huge role to play when it comes to employee retention. Employees that are not satisfied with their job are more likely to leave the company than those who are happy. Mental health issues can also lead to poor performance, leading to a culture of high turnover.
How to Promote Mental Health and Well-Being in the Workplace
Below are the crucial methods of improving staff welfare.
Facilitate Open Communication
One of the most effective employee well-being best practices is encouraging a healthy dialogue about mental health issues by providing open communication lines. This strategy can make your employees more comfortable when talking about their problems. It can also help reduce stigma and discrimination.
Support all Employees
Be sure to provide the proper training, tools, and resources that are needed to help your employees manage their mental health issues. You can enhance their well-being at work by supporting them in the following ways.
Confidence Building
Recognize Their Abilities
Offer Support when they are Facing Problems
Propose Meetings or 1:1 with Management
This is a great way to communicate with employees since there will be no intermediaries to voice their concerns. 1:1 meetings with the management also reduce the chances of co-workers gossiping about their colleagues' problems.
Survey to See How Employees Are Feeling
This is a great way to gather the opinion of your employees about how the daily running of the company affects them and the changes that are required. This will also help you identify any emerging issues and plan well on the mitigation strategies.
Recognize Employee Efforts
This will help boost the morale of the employees and create a happy and healthy workplace. It will also encourage them to give their best and work harder.
Promote a Work/Life Balance
You need to ensure that you provide your employees with a work-life balance. This means providing them with sufficient time for themselves and their families and also providing them with the required resources for their family care needs. This includes providing childcare facilities and maternity leave benefits.
Ensure Less Burnout
Burnout can lead to poor mental health and increase the risk of depression. This is why it is important to ensure that employees are not subjected to burnout. You can alleviate burnout by encouraging teamwork, remuneration according to their abilities and skills, and rewarding a sense of accomplishment.
Create Work Flexibility
Flexibility involves providing flexible working hours and time off for employees. Ensure that you also provide them with the opportunities to work from home (depending on the job or role in the company) for some time. Employees equipped with these benefits tend to feel more satisfied with their work-life and tend to be more productive.
Suggest Frequent Breaks
Provide employees with frequent breaks. This is to ensure that they are not subjected to long work hours. It also helps them to breathe and take a break in between work.
Offer Vacation Time / Holidays
Provide employees with vacation time. Vacation days are essential for employees to recharge and rest. These days allow them to relax, reconnect with their family and friends, and spend quality time with themselves.
Provide Opportunities for Personal Growth
Personal growth helps in building the self-esteem of an employee. It helps improve their mental health and allows them to develop better coping skills. A recent survey from Flexjobs and Mental Health America stated that 75% of workers experienced work-related burnout due to the lack of avenues for personal growth in their organizations, especially during the pandemic.
Enhance the Workplace Well-being of Your Employees Today
Whenever you are looking to implement employee well-being best practices for your business, PRO Resources is your best choice. We are a PEO well-versed in the latest HR, payroll, and benefits platforms tailored to meet your business needs. Contact us today for a free consultation that could lead to a bright HR future for your staff and company.