What Should be Included in New Employee Onboarding?
Did you know that 78% of the businesses that invested in onboarding last year reported revenue boosts? More than half of employees (51%) say they would 'go above and beyond' for a company if they provided a good onboarding experience, with 22% saying they'd look elsewhere. Another 41% 'might' if it's a bad experience.
With all that said, 88% of organizations don't provide quality onboarding to their new hires.
Improving the onboarding process increases employee retention by 82% and productivity by more than 70%. This is because happy employees stay with the company and work harder. Here are our top tips on what should be included in your new employee onboarding and how a PEO can help!
New Employee Onboarding Process
The onboarding process helps new hires become productive as quickly as possible. A well-designed employee onboarding process can help new hires feel welcomed, supported, and prepared to succeed in their new role.
Pre-arrival
Pre-arrival preparations may include setting up their workspace, sending them relevant materials to review, and introducing them to their team. These added efforts ensure your new hire has the best possible experience while getting acclimated into their roles. In turn, they're more likely to feel like a part of the team right away and feel more welcomed.
Day 1
On the first day, the new hire should be given a tour and introduced to their coworkers. They should also receive an overview of the company, including its mission, values, and culture. Review of company policies and procedures; it's important for a new employee to understand the company's policies and procedures, such as its code of conduct, attendance, and performance review process.
First week
New hires should receive more detailed training on job duties and responsibilities. This will be very important to their success with the company as the top two reasons new hires leave in six months or less are because they didn't 'receive clear guidelines on job responsibilities and needed 'more effective training.' They should also have the opportunity to ask questions and get to know their team. This is also a good time to review the company's benefits package and any other perks that are available to employees.
First month
Training: depending on the job's complexity, training may be necessary to help the new employee learn the skills and knowledge they need to succeed in their role. The first month is critical for a new hire to get up to speed and start contributing to the team. It's important to continue providing support and resources and regularly check in with the new hire to see how they adjust.
Ongoing follow-up
Check-in with the new employee after their first few days or weeks on the job to see how they are adjusting and to address any questions or concerns they may have. The employee onboarding process doesn't end after the first month. It's important to continue supporting new hires as they learn and grow and provide ongoing training and development opportunities.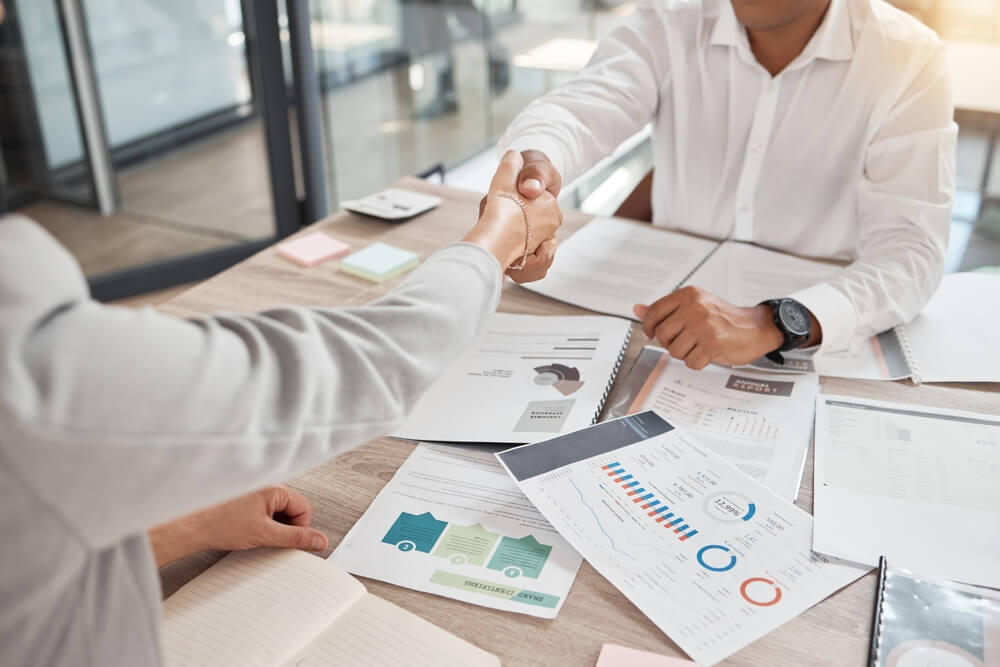 How Does a PEO Help with Onboarding?
With most organizations failing to provide the onboarding experience, more than half of employees find it 'important' to their decisions to stay. It's clear that something needs to change. Is the answer a professional employer organization (PEO)? Let's see! Here are the ways a PEO can help optimize your new employee onboarding process.
Handles Administrative Tasks
A PEO can help with onboarding by reducing your workload and handling many administrative tasks associated with bringing on a new employee. This includes creating and distributing employment contracts, setting up payroll and benefits, and providing new hire paperwork. A PEO has exclusive insight and expertise in HR, so we also have complete knowledge of the most effective and efficient ways to complete such tasks (such as automation over manual!).
This also means more time for you to dedicate to more important matters, like ensuring your new hires are adequately trained and prepared to become valuable team members.
Provides Support and Guidance
PEOs also provide specialized support and guidance to help ensure that the onboarding process is smooth and successful. This includes providing training and development resources and helping to integrate the new hire into the company culture and team. A strong company culture, in particular, is vital to your business's success—in fact, 91% of leaders across the U.S. cite culture alignment as more important than skills and experience. A PEO can help you ensure they're not only an aligned candidate but seamlessly transitioned into their position.
Saves You Time
Did you know that small businesses spend 230-240 days a year on administration every year? That's more than half your time saved, so you can attend to more specialized areas of business that require your attention. PEOs also help make the transition to a new role easier and more successful for everyone involved by using the latest advancements and knowledge on the best ways to transition new hires quickly and efficiently.
Looking for a PEO that will go above and beyond for you and your new hires? Contact PRO Resources for new employee onboarding to start the conversation today.